JA E2: Entrepreneurship & Empowerment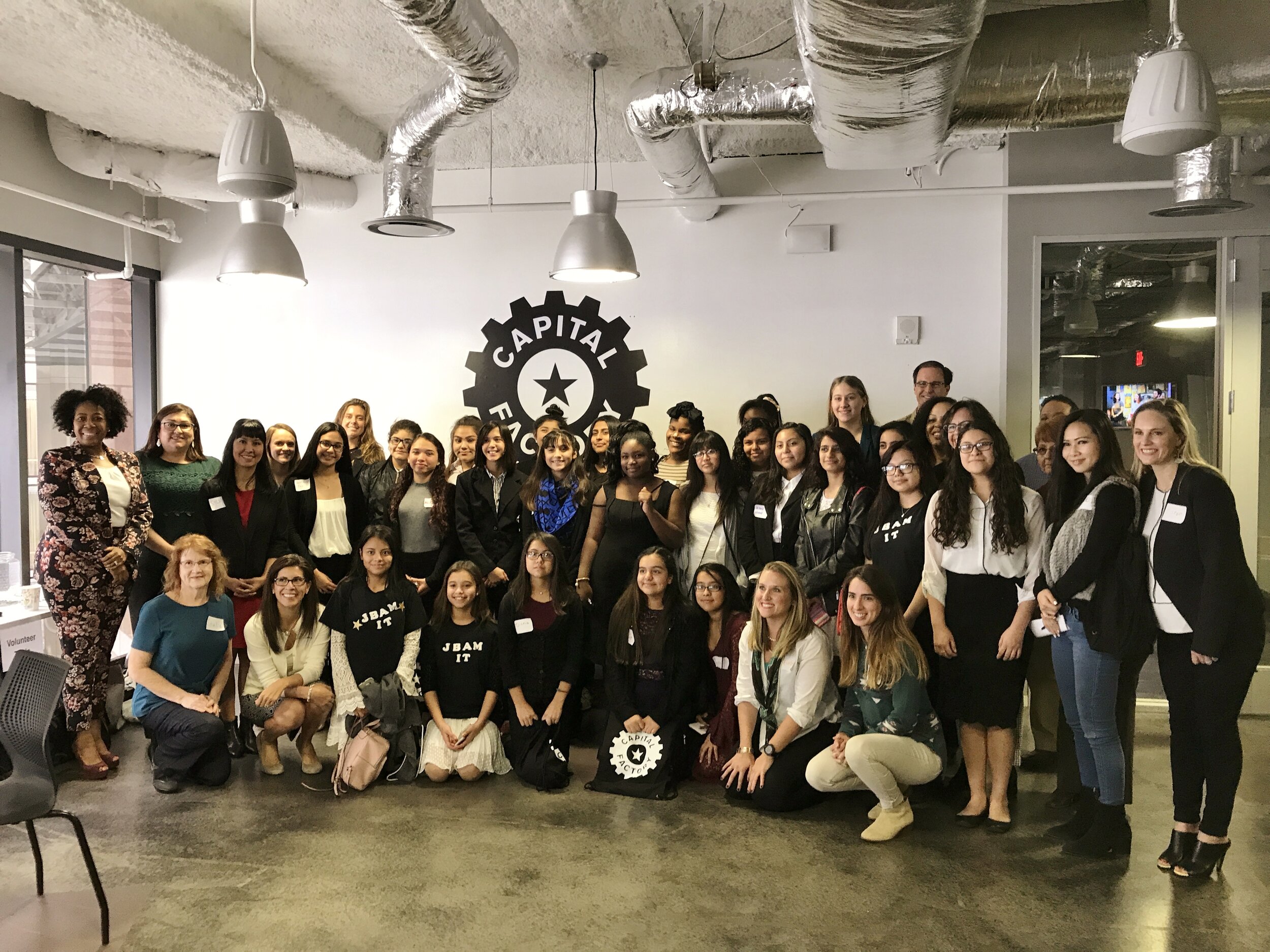 JA E2 is an incredible program opportunity for young women to have the Austin entrepreneur experience while networking with inspiring and diverse professional female role models, empowering them with self-confidence in their own abilities. The JA E2 experience kicks off in the classroom with JA It's My Business!® The program introduces young women to the process of design thinking as a problem- solving process and provides an authentic entrepreneurial experience for students with each session building toward a product-pitch competition. On the day of their JA E2 event students are paired with mentors to help refine their presentation, practices public speaking, and learn about owning their power. The day concludes with a pitch competition complete with a panel of judges. JA E2 was designed to empower young women to discover their future potential, develop critical work readiness skills, meet new people, and have fun!
2019 JA E2 Details:
When: November 8, 2019
Schedule: 9:00 AM-2:00 PM
How can I get involved?
Sessions are led by a diverse group of successful women professionals passionate about empowering teenage girls to be successful. If you would like to be a session mentor or pitch judge please contact taylor@jacentex.org